UOD-100 Ultrasonic Oxygen Detector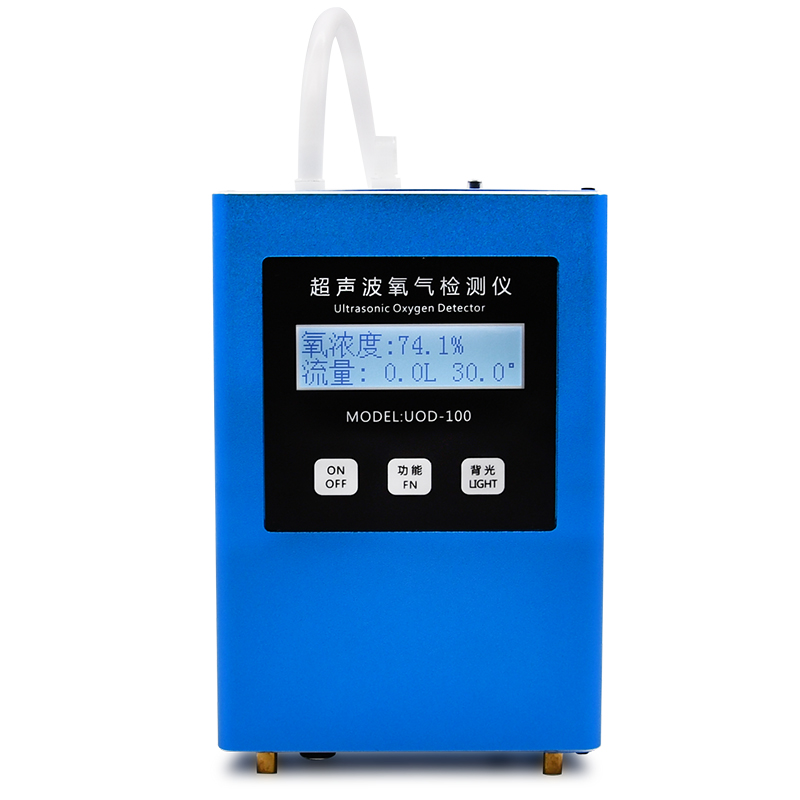 1. Introduction:
UOD-100
Ultrasonic Oxygen Detector
uses ultrasonic detection technology to measure the gas flow and oxygen concentration in binary gases. With temperature compensation, flow measurement, pressure measurement functions, it is widely used in oxygen detectors and oxygen generators, oxygen chambers, ventilators and other oxygen equipment measurements.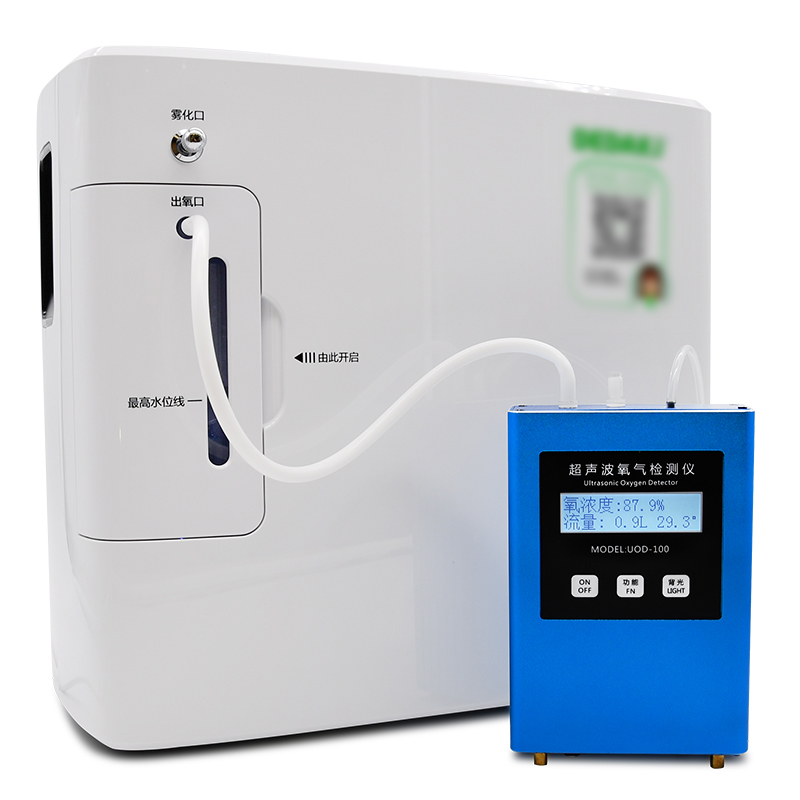 2. Features:
1. Using ultrasonic measurement principle, it can measure oxygen concentration, flow, temperature and pressure at the same time.
2. Small size, fast response, stable measurement, high accuracy
3. Calibration before leaving the factory, no need for user calibration
4. Long sensor life (more than 5 years)
5. Meet the requirements of CE and EMC certification
3. Technical indicators:
Oxygen concentration detection range: 21%-95.6%VOL
Concentration resolution: 0.1%
Concentration detection accuracy: ±1.5%FS @(5-55)℃
Flow detection range: 0-10L/min
Flow resolution: 0.1L/min
Flow detection accuracy: ±0.2L/min or 5% of reading (whichever is greater)
Flow customization: customizable measurement of flow and concentration from 0-100L/min
Sample gas requirements: water removal (no condensation)
Detection cycle: 0.5S
Pressure range: 0-200Kpa
Measurement accuracy: ±1%FS
Warm-up time: it can be measured after power-on, and the basic accuracy is reached within 10S
Display: dual-line LCD display with backlight
Digital output: 9600bps UART_TTL: 3.3V (Can withstand 5V input)
Working temperature: 5~55℃
Storage temperature: -5~65℃
Relative humidity: 5~85%RH
Power supply: DC 12V, built-in 4400m rechargeable battery pack
Dimensions: 170mm x 40mm x 105mm (L x W x H)