KNF-400B
Tap water quality monitoring system
for water supply network is an online water quality monitoring system developed based on the relevant requirements of the "Drinking Water Sanitary Standards" to strengthen the basis and support for drinking water safety management. It mainly focuses on the turbidity, residual chlorine, and PH of the water quality. , Temperature is implemented online and early warning, the product adopts modular design, easy to install and maintain, suitable for single-point and large-area monitoring needs.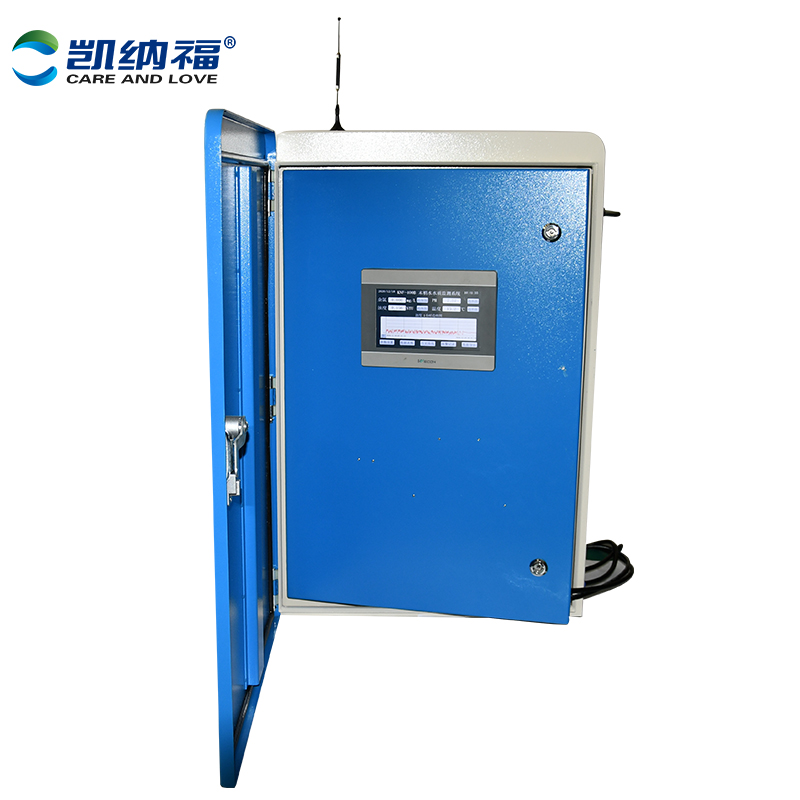 Based on the R&D, production and operation experience in water quality online terminal monitoring equipment, data collection and transmission, environmental monitoring and management systems, etc., Shenzhen Kenafor has long-term, stable and effective solutions for the monitoring characteristics of drinking water. The system can realize the digital management of the whole process of drinking water monitoring and analysis, data collection and transmission, equipment counter-control, monitoring and early warning, etc. It promotes the informatization and modernization of drinking water management, and can comprehensively improve the management level.
Water supply pipe network monitoring system KNF-400B Application field:
1. Online reservoir monitoring and early warning
2. Water supply monitoring of water sources and self-built facilities
3. Water quality monitoring and early warning of tap water pipe network
4. On-line monitoring of water quality of peripheral water and box-type secondary water supply
5. Water quality monitoring of water supply for schools, communities, hospitals, swimming pools, etc.
Innovative features of water supply pipe network monitoring system KNF-400B:
1. Using international advanced sensors, stable performance, long-term online measurement
2. High cost performance, high system stability
3. Integrated, structured, small size, suitable for large-area layout
4. No reagents, ultra-low consumables, ultra-low maintenance and operation and maintenance costs
5. Modular design, easy to install and maintain
6. The monitoring process will not cause secondary pollution to the environment
7. Purchase ion.wy1718.com Internet of Things monitoring platform to achieve real-time monitoring, and it can also be connected to the user's public network.
KNF-400B pipe network water quality online monitoring system measurement indicators:
1. pH :0-14
2. Turbidity 0-20NTU
3. Residual chlorine: 0-2mg/L
4. Temperature: 0.1-50°C
Display system: 7-inch touch LCD, real-time display of data and graphs, historical data and historical curves, alarm records
Data storage: built-in data storage, U disk countdown data table
Data reporting: configurable reporting interval, which can be uploaded to the cloud via GPRS
Data output: RS232
Working voltage: AC100-240V@DC12-24V
Maintenance period: about 3-6 months for simple cleaning
Cloud platform monitoring: with cloud platform monitoring functions, alarm, monitoring, WeChat binding and other functions,
Software and certification: with software registration certificate, ISO9001, ISO14001, measurement test report.
Cleaning device: built-in automatic sewage device for easy maintenance