The
ph sensor
probe KNF101 is used in various water treatment (river, lake, drinking water sources, groundwater, etc.), aquaculture, environmental monitoring, CIP and other industries for PH measurement. The RS485 output can be integrated with the system PLC to achieve collection and control.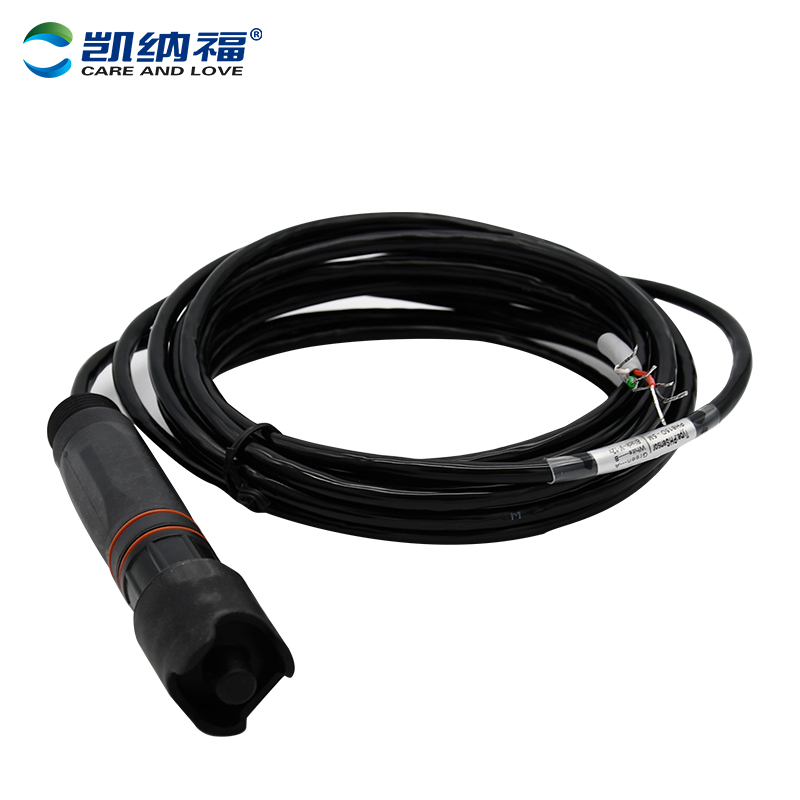 Features of ph sensor probe KNF101:
With automatic temperature compensation.
Output standard Rs485 digital signal.
Rs485 signal is convenient to connect to third-party equipment such as PLC, DCS, industrial control computer, paperless recording instrument or touch screen.
Parameter setting is more convenient and quicker.
The calibration function can provide a simple and quick calibration method.
Can be equipped with IoT cloud platform
Technical index of ph sensor probe KNF101:
Range: 0~14pH
Resolution: 0.01pH
Maintenance: It is recommended to clean the electrodes once a month, calibrate once every three months, and replace the electrodes once a year.
Accuracy: ±0.1pH
Display mode: none
Working temperature: 0~65℃
Measurement compensation method: temperature compensation NTC2.252K
Working pressure: <0.2MPa
Size: 50×45×230mm
Measuring principle: electrochemistry, 3mol/L
Weight: 230g
Signal output type: Rs485 (Modbus/RTU)
Calibration method: two-point calibration
Wetted material: PPR
Protection level: IP68
Power consumption: <0.5w
Power supply: 12~24VDC±10%