The EST-101-O3
ozone detector
is a portable gas concentration measuring instrument. It adopts high-precision circuit design. The core is imported sensor chip. It has been developed and calibrated by Wanyi Technology, signal amplification, calibration and calibration, and strict testing before it is delivered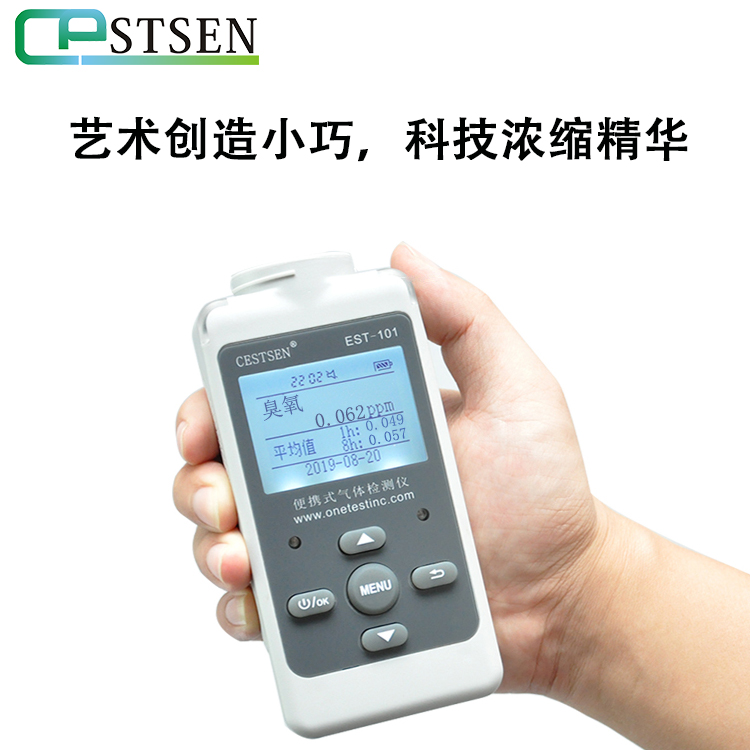 EST-101-O3 ozone detector, ozone meter Mainly used:
Disease Control Medical Occupational Health and Ozone Testing.
Ozone disinfection residue detection in pharmaceutical factories, food factories, hospitals. Measurement of ozone peaks and concentration residues in drinking water disinfection and sterilization, disinfection, bleaching, deodorization, food refrigeration insurance, and air sterilization and purification in sterile places.
Measure the concentration of ozone in electrostatic dust removal equipment, ozone generators, air purifiers, fresh air systems, and ozone in indoor air.
Other environmental testing agencies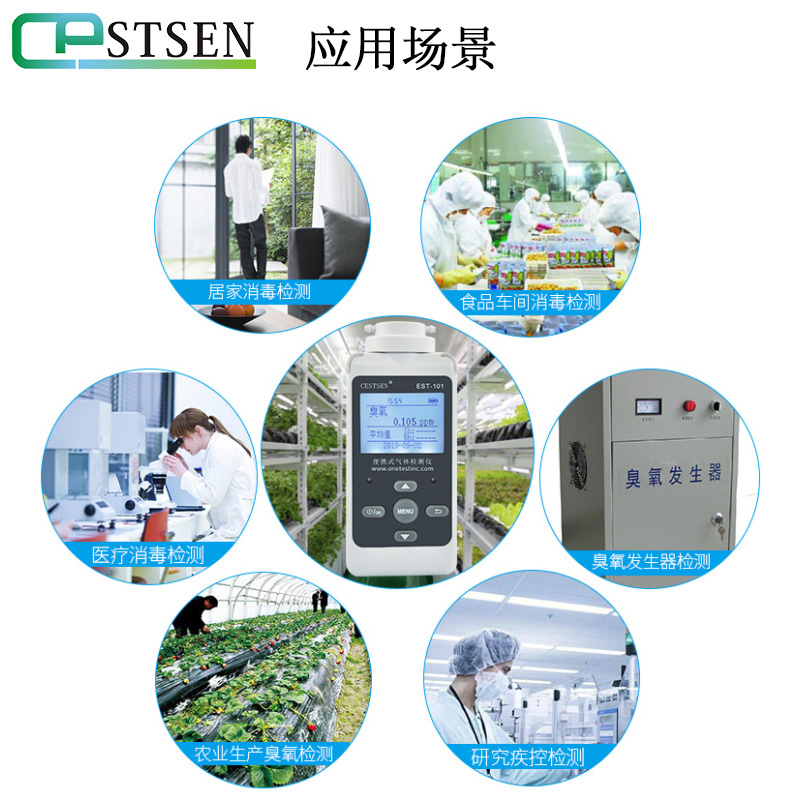 High-quality sensor, stable and reliable performance.
External power supply DC5V, built-in rechargeable battery.
Intelligent design, automatic detection when starting up, no need to operate, easy to zero and calibrate.
It has the function of restoring factory settings to prevent misoperation.
Support ppm and mg/m3 unit conversion. Chinese and English menu
Configuration method LCD liquid crystal display technology, can display gas type, unit, concentration value, 1-hour and 8-hour average, date and time.
This instrument has the function of checking the weighted concentration value within 1 hour, 8 hours, and within the time period, which meets the national indoor air quality testing standards.
EST-101-O3 ozone detector, ozone meter With alarm function, high and low alarm values can be set, two-level sound and light alarm, 2 bright LED lights remind users to pay attention when alarming.
The instrument is small and light, and can be easily placed in a pocket or bag.
ISO9001 quality certification, ISO14001 environmental system certification, can pass the national metrology certification.
Optional sampling pump is available to facilitate safe measurement in enclosed spaces such as pipelines, tunnels, and test chambers.
EST-101-O3 ozone detector, ozone meter Multiple ranges to choose from:
| | | | | |
| --- | --- | --- | --- | --- |
| EST-101-O3-5 | OZONE | 0-5 | 0.001 | 0.02 |
| EST-101-O3-20 | OZONE | 0-20 | 0.01 | 0.03 |
| EST-101-O3-50 | OZONE | 0-50 | 0.01 | 0.04 |
| EST-101-O3-100 | OZONE | 0-100 | 0.1 | 0.06 |
| EST-101-O3-200 | OZONE | 0-200 | 0.1 | 0.06 |