ONETEST-502XPS atmospheric negative ion sensor
I. Product introduction
ONETEST-502XPS series atmospheric negative (oxygen) ion monitoring sensor is a highly integrated, integrated professional air negative ion monitoring sensor, with the measurement process stability, high measurement accuracy, good consistency, is shenzhen wanyi technology co., LTD. Based on years of research and development experience specifically for indoor and outdoor environment negative ion online integration monitoring and launched a equipment.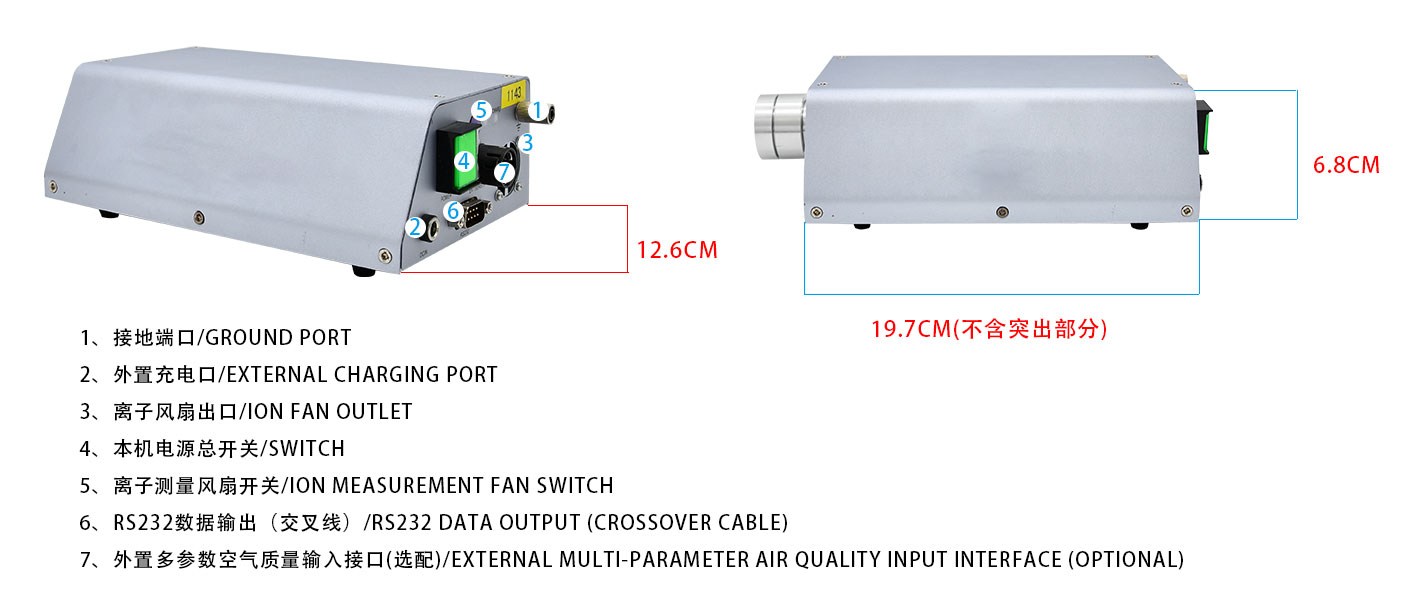 II、
Application situations
Indoor and outdoor air negative ion monitoring
Air negative ion equipment integration and measurement
Integration and measurement of negative ion purifier and other equipment
Measurement and study of atmospheric ion change
Other studies and measurements of ions.
III. Technical indicators
ONETEST-502XPS
Measurement parameters
Positive ions, negative ions
Ion measurement range
R1:0-19,990 / cm³
R2:10-199,900 / cm³
R3:100-1999,000Wan / cm³
Zero-point adjustment system
Manual and automatic zero mode
Measure the resolution
1ion / cm³
Measurement accuracy
About ± 15%
Measure the sampling time
10 times / s
Measurement principle
Coaxial cylinder capacaciance sensor
Ion collector
0.7X14cm
Polarization voltage
10.5V
Migration rate
The smaller ion-time base range is 0.6cm2/ V. seconds (customizable)
Ambient temperature
-20-60℃
Ambient humidity
5-95%RH
Power supply
DC12V
Weight
About 1kg
Size
68X198mm(No protrusions)
Data output
RS232(protocol can control polarity switching, range switching, zero, fan switch, etc)
Cloud platform
Ion.wy1718.com, can draw curves and calculate in real time, average value, data export and other functions.